99 Cents on Amazon and FREE with Kindle Unlimited
​
​
Can your whole life change in one moment?
Away at college, Crystal Castles Clark loves programming computers and playing video games. She doesn't have time to waste with relationships that are going nowhere and jerks that just want to get in her pants.
Tommy Blackwell lives with his buddy, Joel, in a house off campus while he works on finishing up his programming degree. He's not looking for a girlfriend, just trying his best to please his family and pass his classes with the least amount of effort possible.
What happens when two people who seem born for one another cross paths? Should they embrace their attraction or fight it for the sake of appearing normal? Can one event change everything in the end just as surely as it did in the beginning?
*Tommy Boy is a prequel novella to Panty Whisperer: The Complete Series and both can be read independently in any order. For 18+ readers only. This story contains scalding hot sexy times, alpha male tendencies, and sweet moments sure to make you swoon.*
🍒 🍒 🍒 🍒 🍒 🍒
🍒
🍒
🍒
🍒
🍒
🍒
🍒
🍒
🍒
🍒
🍒
🍒
🍒
🍒
🍒
🍒
Short and sweet this book is a perfect prequel to the Panty Whisperer!
My cherries bursted in delight with falling head over heels in love with Tommy.
He totally can spoon me anytime.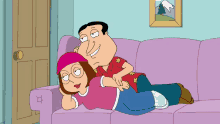 Computer geeks rock and Tommy Boy totally rocked my cherries. Sweet, loving, sexy and totally a cute book boyfriend who is one that you want to keep cuddling up to read over and over again.
Enjoyed how we got ot understand Tommy better.
Huge Cherry Swooning happened while reading.
Go 1 click!
It's a must read!
**ARC kindly provided by Author in exchange for an honest review***
🍒 🍒 🍒 🍒 🍒 🍒

🍒

🍒

🍒

🍒

🍒

🍒

🍒

🍒

🍒

🍒

🍒

🍒

🍒

🍒

🍒

🍒
Sloane Howell lives in the Midwest United States and writes hot romance stories. A former college baseball player turned author, when not reading or writing, he enjoys hanging out with his family, watching sports, traveling, and engaging his readers on social media. You can almost always catch him goofing off on Facebook or Twitter, and trying to convince Mrs. Howell that it is "work."