Are you ready to meet Rage?
All The Rage by T.M. Frazier is LIVE!
My real name is like a shadow, always close behind, but never quite able to catch up.
I fly under the radar because no one ever suspects I'm capable of the kind of brutal violence I commit each and every day.
You see, I'm a girl. I'm nineteen.
This life is all I know. It s all I want to know. It keeps the s**t buried that I need kept buried. It allows me to live without thinking too much.
Without dwelling on the past.
It all changes when an ordinary boy becomes my next target.
The only life I ve ever known has to die, or he does.
Either way, I ll be the one pulling the trigger...
All the Rage is a STANDALONE
It was once said that if you love someone enough you should let them go. If they come back to you, they were always meant to be yours.
My story was a little different than most.
I
was a little different than most.
Because in my story, if you love someone enough, you should first drop the gun.
Oh my RAGE!!!
umm....this book was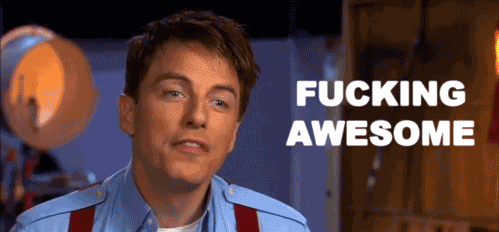 I patiently waited for this book (sort of) after all the awesome teasers of Rage and Nolan.
She gives us suspense, drama, hot sex scenes that makes us tremble with aching need for a release...from Nolan of course ;)
I sooo loved how we get to understand why Rage is the way she is. The heartache I felt for her because no one understands how she is until she meets up with Nolan. Nolan brings out feelings in Rage that she never knew she could feel.
The emotions that come from the 2 characters off the pages was just sooo surreal.
And talk about shockers of all shockers.... I soooo did not expect this surprise of a twist in who betrays Rage.
Go 1 click because you know you need to know all about Rage.
It's a must read & I can't wait for Smoke's book in the future.
**ARC kindly provided by publisher in exchange for an honest review***
🍒 🍒 🍒 🍒 🍒 🍒

🍒

🍒

🍒

🍒

🍒

🍒

🍒

🍒

🍒

🍒

🍒

🍒

🍒

🍒

🍒

🍒
T.M. (Tracey Marie) Frazier resides in sunny Southwest Florida with her husband and three feisty fur kids.
She attended Florida Gulf Coast University where she specialized in public speaking. After years working in real estate and new home construction, she decided it was finally time to stop pushing her dreams to the back burner and pursue writing seriously.
In the third grade she wrote her very first story about a lost hamster. It earned rave reviews from both her teacher and her parents.
It only took her twenty years to start the next one.
It will not be about hamsters.