Dad Bod Contracting—for ALL your domestic contracting needs. Have a leaky faucet or clogged disposal? Need a new patio with intricate brickpaving designs? Want your garage transformed into a yoga studio? Dad Bod Contracting has you COVERED. Our clean, well-mannered, and friendly professionals pride themselves on attention to detail. Every job comes with a 100% customer SATISFACTION guarantee. No job is too small. Hand us your "honey-do" list and we'll get it done, and we'll look good doing it! A good job well done is one phone call away, so call Dad Bod Contracting today!
It started with a window that was jammed shut. Pretty simple, right? All I wanted was to open the windows while I tidied the house. I'd been after my no-good husband to do it for months, but he never did. And then he shacked up with his secretary, leaving me with a pile of bills, husband-free for the first time in ten years, and with a house that was falling apart.
The ad popped up on the side of my social media feed—a local contracting agency willing to do pretty much anything. Since I don't really know a screwdriver from a ratchet, I gave them a call.
And let me tell you, the ad was NOT lying. Jesse O'Neill can do it ALL…and looks amazing doing it.
He fixed my window, so I called him back to fix the sagging, splintery front steps. Which led to him fixing my kitchen sink. And then he recarpeted my stairs. And then fixed the squeak in my bed.
He was supposed to fix my house, not my rusty, sputtering libido. And certainly not my broken heart.
🍒 🍒 🍒 🍒 🍒 🍒

🍒

🍒

🍒

🍒

🍒

🍒

🍒

🍒

🍒

🍒
🍒
🍒
🍒
🍒
🍒
🍒
Seriously I do not know how Author Jasinda Wilder writes these EPIC love scenes that always leave us readers breathless and needing a very cold shower!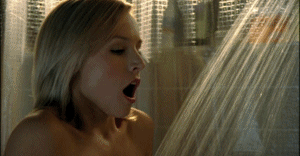 Be ready to get your nails out to be hammered by the one and only Jesse.
And yes I love a guy who knows his way with a hammer just like Imogen.
Jesse is a man who thrilled me, shocked me, had me guessing what he would do next in regards to showing Imogen his many talents.
Imogen is a relatable woman who I wanted to be best friends with, wanted to console her and tell her just like her BFF Audra that she needs to think outside of the box when it comes to herself and her actions.

This is one fun filled, sexy and heartwarming read.
Go get this book and find out why Imogen & Jesse story is one you don't want to miss.
And be ready for the next 3 books in this series which I am super excited to read.
Next up is Imogen's best Friend Audra & the hunky Franco in Book Two: Drilled
**ARC kindly provided in exchange for an honest review***

🍒 🍒 🍒 🍒 🍒 🍒

🍒

🍒

🍒

🍒

🍒

🍒

🍒

🍒

🍒

🍒
🍒
🍒
🍒
🍒
🍒
🍒


New York Times, USA Today, Wall Street Journal, and internationally bestselling author Jasinda Wilder is a Michigan native with a penchant for titillating tales about sexy men and strong women. Her bestselling titles include Alpha, Stripped, Wounded, and the #1 Amazon.com and international bestseller Falling into You. You can find her on her farm in northern Michigan with her husband, author Jack Wilder, her six children, and a menagerie of animals.