Just One Favor
by
Stephanie Rose
ONE CLICK
Tyler Bennett and I hate each other.
The annoying jerk my parents forced me to play with as a kid grew up to be a sexy, grumpy baker who still can't stand me. Sure, maybe I enjoy our bitter banter, his cocky smirk, his chocolate chip cookies. But there's a reason I can't play nice.
You're wondering why—if I hate the guy so much—did I agree to be his fake date to his cousin's wedding? Look. Just because I love being a pain in the man's well-formed butt doesn't mean I want someone else torturing him. Especially not the ex-fiancée who left him for his best friend.
One night of faking it takes an unexpected turn. Heated glances, lingering touches, that arrogant mouth against mine. One night of getting swept away in an attraction that maybe isn't so one-sided after all.
Aside from this new, tentative friendship laced with sexual tension, something else has grown out of that night.
And Tyler and I will have to figure it all out…in about nine months.
Author's note: Just One Favor is an enemies-to-lovers standalone romance with a hot side of longing, sexually-charged banter, a broken hotel bed, and chocolate cream pie.
🍒 🍒 🍒 🍒 🍒 🍒

🍒

🍒

🍒

🍒

🍒

🍒

🍒

🍒

🍒

🍒
🍒
🍒
🍒
🍒
🍒
🍒
Batter Batter up with falling in love with Author Stephanie Rose's new release Just One Favor!
I am in love with Tyler and Olivia!
Tyler is a baker that I would happily eat anything he bakes all while falling more and more in love with him just like Olivia.
I loved this story showing the back and forth between Olivia & Tyler's current story as well as their past as childhood kids.
This book has me never looking a Chocolate Cream pie the same way again and I am okay with that.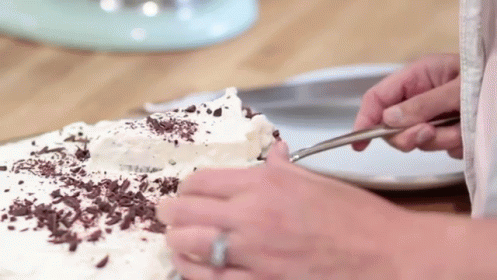 This book has humor, strong family bonds, love, sexy times, and lovable characters that you will fall in love with.
Grab this #Top2022Mustread
Get ready to find out why that sometimes asking for that "Just One Favor" can be the most life changing favor for you ever get in your life.
**ARC kindly provided in exchange for an honest review***

🍒 🍒 🍒 🍒 🍒 🍒

🍒

🍒

🍒

🍒

🍒

🍒

🍒

🍒

🍒

🍒
🍒
🍒
🍒
🍒
🍒
🍒
Stephanie Rose is a bad@ss New Yorker, a wife, a mother, and lover of all things chocolate. Most days you'll find her trying to avoid standing on discarded LEGO or deciding which book to read next.