THE DEVIL'S CROWN
PART ONE
by
Monica James

The Devil's Crown-Part One
Series: All the Pretty Things Trilogy Spin-Off
Genre: Dark Romance
Cover Model: Philippe Leblond @philippe_lablond
Photographer: Ren Saliba @rensaliba
Cover Designer: Sommer Stein—Perfect Pear Creative Covers
I was feared.
Respected.
Worshiped.
But all of that changed when the impossible happened—I fell in love. Only those feelings weren't reciprocated, because who could love a monster like me?
My empire crumbled. People died. I went from being a victorious leader to lurking in the shadows, planning revenge on my half-brother who now reigns in my place.
An orphanage is where I find sanctuary, but when she walks into my world and evokes a yearning I thought long dead, my demons are awakened and want what they can't have—her. Sooner or later, I knew I'd need to feed the darkness inside me.
Mayhem, power, and control course through my veins. I will use them to regain my crown, my throne, and then claim her, despite what solemn vows she might've made.
I will break them…and her.
Grab your copy NOW:
Amazon: https://tinyurl.com/y9mrxeox
Apple Books: https://tinyurl.com/y9mnqgo8
Nook: https://tinyurl.com/yarul8kc
Kobo: https://tinyurl.com/y9gokpzg
Goodreads: https://tinyurl.com/ycxadpu6
BookBub: https://tinyurl.com/ybmbk3tx
UK
Kindle: https://tinyurl.com/yb4sbuyb
Australia
Kindle: https://tinyurl.com/y8ymo8xy
Canada
Kindle: https://tinyurl.com/y7m4us9s
🍒 🍒 🍒 🍒 🍒 🍒

🍒

🍒

🍒

🍒

🍒

🍒

🍒

🍒

🍒

🍒
🍒
🍒
🍒
🍒
🍒
🍒
Author Monica James has given us a pure, raw, sexy as hell sinful story that I will never forget.

We asked and begged for more of Alek, well she delivered him to us suited up in all his evil glory and having us bow & kneel down to his commands!
I lost count on how many times I gasped, felt the tingly emotions towards Alek and his mission to get his revenge. Soo many dark & twisted events happen I got whiplash!

These women in his life, they are fierce and his match! I will not spoil anything but I will say you will be surprised of not knowing who Alek should or will end up with. The fun part about it all is that you get to see the true evil of Alek and how sinful, sexy as sin his presence commands everyone he comes in contact with, including YOU the reader!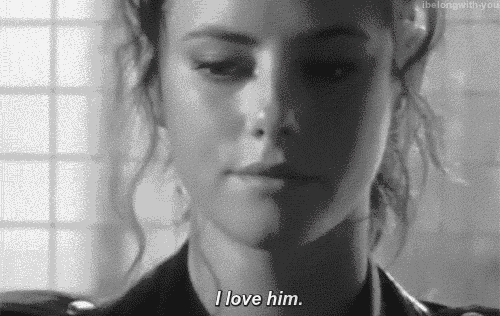 So many emotions will flood your mind when reading.

The intensity of this story had hooked me & I did not want it to end.

The sex in this book is off the charts hot! So sinful I was saying "Oh God" as many times as the women in this book.
Alek being the GOD!
After reading this book, I need to go to confession and confess all my impure thoughts and feelings I have for Alek.
Damn Alek knows how to…well just read the book & find out!

And that ending, I need Book2 like NOW!!!
Go One Click this Top 2020 Must Read Book!
**ARC kindly provided in exchange for an honest review***
🍒 🍒 🍒 🍒 🍒 🍒
🍒
🍒
🍒
🍒
🍒
🍒
🍒
🍒
🍒
🍒
🍒
🍒
🍒
🍒
🍒
🍒
Author Bio
Monica James spent her youth devouring the works of Anne Rice, William Shakespeare, and Emily Dickinson.
When she is not writing, Monica is busy running her own business, but she always finds a balance between the two. She enjoys writing honest, heartfelt, and turbulent stories, hoping to leave an imprint on her readers. She draws her inspiration from life.
She is a bestselling author in the U.S.A., Australia, Canada, France, Germany, Israel, and the U.K.
Monica James resides in Melbourne, Australia, with her wonderful family, and menagerie of animals. She is slightly obsessed with cats, chucks, and lip gloss, and secretly wishes she was a ninja on the weekends.
Stalk Me
Website: http://www.authormonicajames.com
Facebook: facebook.com/authormonicajames
Twitter: twitter.com/monicajames81
Goodreads: goodreads.com/MonicaJames
Instagram: instagram.com/authormonicajames
Pinterest: .pinterest.com/monicajames81
BookBub: http://bit.ly/2E3eCIw
Amazon: https://amzn.to/2EWZSyS