***
Your wedding day is supposed to be the happiest day of your life, right? That's what they say, at least. I went into that day hoping I'd get the happiest day of my life. What I got? The worst. I mean, you really can't get any worse of a day without someone actually dying.
So…I may have gotten just a little drunk, and maybe just a tad impetuous…
And landed myself in a dive bar somewhere in Alaska, alone, still in my wedding dress, half-wasted and heart-broken.
Eight brothers, one bar.
Sounds like the beginning to a bad joke, yeah?
I kinda think so.
Wanna hear another joke? A girl walks into a bar, soaking wet and wearing a wedding dress.
I knew I shouldn't have touched her. She was hammered, for one thing, and heartbroken for another. I've chased enough tail to know better. That kinda thing only leads to clinginess, and a clingy female is the last thing on this earth I need.
I got a bar needs running, and only me to run it—at least until my seven wayward brothers decide to show their asses up…
Then this chick walks in, fine as hell, wearing a soaked wedding dress that leaves little enough to the imagination—and I've got a hell of an imagination.
I knew I shouldn't have touched her. Not so much as a finger, not even innocently.
But I did.
***
🍒 🍒 🍒 🍒 🍒 🍒
🍒
🍒
🍒
🍒
🍒
🍒
🍒
🍒
🍒
🍒
🍒
🍒
🍒
🍒
🍒
🍒
Where to begin??
Well 1st off, if I ever go to Alaska, I will be totally searching for my own BADD brother, especially Mr. Sebastian Badd!
I am ruined...like ruined in such a good way that seriously this book had me in all kinds of feels.
My cherries were feeling sad, angsty, loving. Author Jasinda Wilder took us to a new level of OMG in this new series. It has tons of exciting twists and moments that will keep you entertained.
I never thought that reading the word F*ck said soo many times by mostly every character in this book would be such a hot turn on. I love the word but gosh when it is coming out of the mouth of Sebastian to Dru...
Yep this book did me in good! I mean without spoiling the book, I can say honestly that I read the best 2 1/2 chapters of my life this year! The intensty of Dru & Sebastian together that came off those pages had me like ...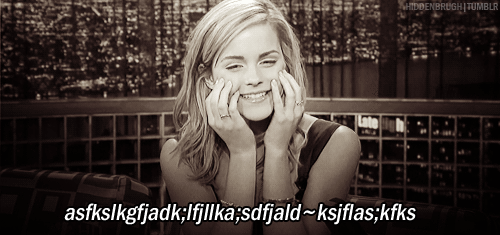 Just anexcellent read that I HIGHLY recommend you read.
I can't wait to read about the other brothers in the series. They all caught my interest when introduced in this book!
Yes there are more of them. 7 others to be exact!
Bring it on Jasinda!
Go 1 click!
On my Top Must Reads for 2016!
**ARC kindly provided by Author in exchange for an honest review***
🍒 🍒 🍒 🍒 🍒 🍒

🍒

🍒

🍒

🍒

🍒

🍒

🍒

🍒

🍒

🍒

🍒

🍒

🍒

🍒

🍒

🍒
***
New York Times
,
USA Today
,
Wall Street Journal
, and internationally bestselling author Jasinda Wilder is a Michigan native with a penchant for titillating tales about sexy men and strong women. Her bestselling titles include
Alpha
,
Stripped
,
Wounded
, and
the #1 Amazon.com and international bestseller
Falling into You
. You can find her on her farm in northern Michigan with her husband, author Jack Wilder, her six children, and a menagerie of animals.
***