From subway to Broadway to happily ever after. Modern love in all its thrill, hilarity, and uncertainty has never been so compulsively readable as in New York Times and #1 international bestselling author Christina Lauren's (Beautiful Bastard, Dating You / Hating You) new romance.
Marriages of convenience are so…inconvenient.
Rescued by Calvin McLoughlin from a would-be subway attacker, Holland Bakker pays the brilliant musician back by pulling some of her errand-girl strings and getting him an audition with a bigtime musical director. When the tryout goes better than even Holland could have imagined, Calvin is set for a great entry into Broadway—until he admits his student visa has expired and he's in the country illegally.
Holland impulsively offers to wed the Irishman to keep him in New York, her growing infatuation a secret only to him. As their relationship evolves from awkward roommates to besotted lovers, Calvin becomes the darling of Broadway. In the middle of the theatrics and the acting-not-acting, what will it take for Holland and Calvin to realize that they both stopped pretending a long time ago?
🍒 🍒 🍒 🍒 🍒 🍒

🍒

🍒

🍒

🍒

🍒

🍒

🍒

🍒

🍒

🍒
🍒
🍒
🍒
🍒
🍒
🍒
Super duper loved this book!
I completely feel in love with the characters, the storyline, and the musical aspect of this book that I had my own playlist playing in my head as I read this story.
Holland and Calvin romance had me swooning something fierce.
Their story was very well paced I liked the way the authors progressed their relationship throughout the book.
I think us New Yorkers can relate to Holland on how she spots Calvin on the subway tracks. It made this story even more for me to love because this New Yorker can totally relate with seeing people on a regular and wondering what if?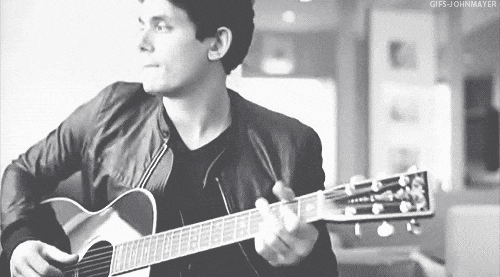 Such a well rounded romance filled with love & angst and that I highly recommend reading!
**ARC kindly provided in exchange for an honest review***

🍒 🍒 🍒 🍒 🍒 🍒

🍒

🍒

🍒

🍒

🍒

🍒

🍒

🍒

🍒

🍒
🍒
🍒
🍒
🍒
🍒
🍒
Lauren Billings

(but everyone calls her Lo) has a Ph.D. in neuroscience and before she made writing her full-time job, would spend her days doing nerdy research-type things wearing a lab coat and goggles. She is silly Mommy to two littles, wife to one mountain biking homebrewing scientist, bestie to a shoe-stealer, and an unabashed lover of YA and romance.
Christina Hobbs

(but you'll always hear Lo call her PQ) used to spend her days in a junior high counseling office surrounded by teenagers. Married to the cutest boy in school, she has a thirteen year old daughter, is an unapologetic lover of boy bands and glitter, and also likes to steal Lo's shoes.
You can follow their shenanigans at:
For official information about their books, events, interviews, movie news and more, follow @beautifulbastrd.