SMALL TOWN SCANDAL by Daisy Prescott (Wingmen, #5)
Another wingmen meets his match and this time it's scandalous.
Carter Kelso is a man with a plan. And goats.
Ashley Kingston is a woman with a reputation.
Can he earn back her love before their past catches up with them and destroys everything?
On the island, my last name is synonymous with scandal. With a notorious father and a famous brother, I've been on the sidelines of our small town's gossip circle for years. Nothing to see here. Just a man and his goats, happily going through life. Not a care in the world. Too bad it's all lies.
I'm tired of trying not to be in love with Ashley Kingston, our very own island jezebel. Some people think she's a slut. They think they know her. They're wrong. Screw them.
Reputations can be deceiving. I should know.
Small Town Scandal is a second chance romance standalone novel and the fifth book in the Wingmen series. You do not have to read the other novels first.
🍒 🍒 🍒 🍒 🍒 🍒
🍒
🍒
🍒
🍒
🍒
🍒
🍒
🍒
🍒
🍒
🍒
🍒
🍒
🍒
🍒
🍒
It's Carter & Ashley's story!
I was excited when it was announced that they would be getting their own book.
We were introduced to them earlier in the series and of course Author Daisy Prescott delivered another couple to love in this series.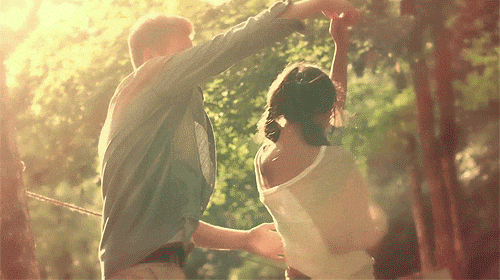 I loved how Ashley & Carter's story was full of drama, hilarious banter and gave just the right amount of romance that I've always enjoyed from Author Daisy Prescott.
This is a second chance romance that had my cherries bursting in pleasure.
I enjoyed the lessons this story showed us that you can't believe everything you hear. You have to experience it yourself to know the true identity of it all.
Go Find out if Carter finally takes the plunge with showing his true feelings towards Ashley and if she can break down the image she has convinced everyone to believe...
Go One click!
**ARC kindly provided in exchange for an honest review***
🍒 🍒 🍒 🍒 🍒 🍒

🍒

🍒

🍒

🍒

🍒

🍒

🍒

🍒

🍒

🍒

🍒

🍒

🍒

🍒

🍒

🍒
PREVIOUS BOOKS IN THE SERIES
READY TO FALL (Wingmen #1)
CONFESSIONS OF A REFORMED TOM CAT (Wingmen, #2)
ANYTHING BUT LOVE (Wingmen, #3)
BETTER LOVE (Wingmen, #4)
--------------
AUTHOR INFORMATION:
USA Today Bestselling Author Daisy Prescott writes romantic comedies with heart.
Her Modern Love Stories feature characters in their thirties and forties finding and rediscovering love in unexpected and humorous ways. Her Wingmen books star regular guys who often have beards, drive trucks, and love deeply once they fall. Look for her new Rom Com series, Love with Altitude, in 2017.
Born and raised in San Diego, Daisy currently lives in a real life Stars Hollow in the Boston suburbs with her husband, their rescue dog, and an indeterminate number of imaginary house goats. When not writing about herself in the third person, Daisy can be found traveling, gardening, baking, or lost in a good book.
To learn more about Daisy and her writing, sign up for her mailing list here. Send her an email at: daisyauthor AT gmail DOT com Or chat with her on Twitter (@daisy_prescott) and Facebook: /daisyprescottauthorpage, and follow her on Instagram: /daisyprescott
AUTHOR LINKS: