Getting Real by Emma Chase is now live!
A sexy, hilarious, emotional, new romance from New York Times bestselling author Emma Chase.
Connor Daniels never thought he'd be starting over at dating square one. His career as a successful doctor, and his three boys, are everything to him. It's not exactly a setup conducive to a scorching love life—but he's giving it a shot.
ER nurse Violet Robinson never intended for Connor to find out she's had a crush on him forever. It was a dirty little secret only meant for her dirty dreams. Her heart trips every time he's around—and so do her feet.
When Connor sees Violet coasting across the grocery store parking lot—and she falls on her face—he starts falling for the gorgeous, young nurse right back.
Dating can be tricky. And life can be beautiful and crazy and unpredictable. But when it gets real, you discover what matters most . . . and the one person you want loving you through it all.
Download your copy today!
Amazon: https://amzn.to/3e6sVzw
Apple Books: https://apple.co/3r4zWpq
Nook: https://bit.ly/3ALqw6Z
Kobo: https://bit.ly/3k7yS2U
Goodreads: https://bit.ly/3z2cw7j
Start listening now!
Amazon: https://amzn.to/303LgsL
Narrated by Zachary Webber & Andi Arndt
Included in Audible Plus!
Audible: https://adbl.co/3AdODtm
🍒 🍒 🍒 🍒 🍒 🍒

🍒

🍒

🍒

🍒

🍒

🍒

🍒

🍒

🍒

🍒
🍒
🍒
🍒
🍒
🍒
🍒
Author Emma Chase gives us a new book boyfriend to love...
Doctor Connor Daniels!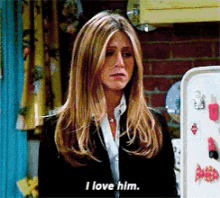 He is an older sexy single dad with three sons who he loves & he is looking for love.
Violet is the right match for Connor and I loved seeing the progression of these two becoming friends, lovers and just finding what they want from each other.
I am a huge sucker for single dad romances & this one delivered!
This book had me smiling, laughing, swooning, I loved the build up of Connor and Violet's love story.
Grab this Top 2022 Must read!
**ARC kindly provided in exchange for an honest review***

🍒 🍒 🍒 🍒 🍒 🍒

🍒

🍒

🍒

🍒

🍒

🍒

🍒

🍒

🍒

🍒
🍒
🍒
🍒
🍒
🍒
🍒
Meet Emma
Emma Chase is a
New York Times
and
USA Today
bestselling author of contemporary romance novels filled with humor, heart and heart. Her stories are known for their clever banter and sexy, swoon-worthy moments. Emma's novels have been translated in over twenty languages around the world.
Emma lives in New Jersey with her amazing husband, two awesome children, and two adorable but badly behaved dogs. She has a long-standing love/hate relationship with caffeine
Connect with Emma
Website: https://authoremmachase.com/
Goodreads: http://bit.ly/AuthorEmmaChaseGR
Amazon: https://amzn.to/2Zyj4c0
Facebook: http://bit.ly/AuthorEmmaChaseFB
Facebook Group: https://www.facebook.com/groups/EmmaChaseSexySwaggers/
Instagram: http://bit.ly/AuthorEmmaChaseIG
Twitter: http://bit.ly/AuthorEmmaChaseTw
Bookbub: http://bit.ly/AuthorEmmaChaseBB