☆¸.•*¨*★☆★ NEW RELEASE! NOW LIVE! ★☆★¸.•*¨*☆
A sexy silver fox might be the perfect solution to a midlife crisis.
Another romance for the over 40
Cover Design: Shanoff Designs
Cover Model: Tom Ernsting
And I'm crying over burnt toast.
That's not some euphemism.
Literally, I'm sobbing over stupid bread,
so I call a crisis center.
I just need someone to talk to about life.
Only I recognize the smoky voice of the man on the line.
In the name of all things, don't let it be...
Except for the one thing I wanted most.
Now, I fix cars and restore other people's dreams.
I just want to be somebody's someone.
And there's a certain woman with captivating eyes,
I want to fulfill my dreams.
For the love of all things, please let it be her...
In the midst of questioning everything,
could love be the resolution to a midlife crisis?
🍒 🍒 🍒 🍒 🍒 🍒

🍒

🍒

🍒

🍒

🍒

🍒

🍒

🍒

🍒

🍒
🍒
🍒
🍒
🍒
🍒
🍒
My Cupcake is topped with many Cherries waiting for my own Hank to come and lick them off!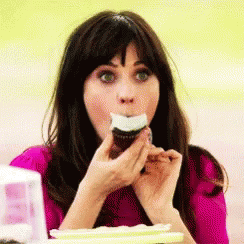 Okay maybe not that extreme but Sweet Cheese, Midge is one lucky lady!
Okay first off, you need to go #oneclick this book pronto.
Author L.B. Dunbar has done it again with giving another spectacular man over 40, which is Hank.
He brings out the naughty in Midge and I loved how their chemistry was straight up hot from the beginning.
Hank is literally a hunky Rockstar who wants to start over his life from his past mistakes. Midge is a loving Mom who is trying to start over by finding herself after her divorce.
These two discover that looks and preconceived thoughts of what they thought they should be are not always correct.
Another awesome romance story that will have you hoping that there are real men like Hank out there for us over 40 ladies.
Go One Click & find out if Hank & Midge can find their way to a Happily Ever After.
**ARC kindly provided in exchange for an honest review***

🍒 🍒 🍒 🍒 🍒 🍒

🍒

🍒

🍒

🍒

🍒

🍒

🍒

🍒

🍒

🍒
🍒
🍒
🍒
🍒
🍒
🍒
If you loved Tommy Carrigan in
After Care
meet his best friend and former drummer, Hank, as he discovers romance in his forties.
Book 2 of the silver fox, former rock stars can be read as a standalone.
Stalk Me More: Instagram @lbdunbarwrites