TWO WEDDING CRASHERS (Dating by Numbers Book 2)
NA Romantic Comedy
Release: March 11, 2018
I don't know what love is anymore.
Well, that's not entirely true, but I'm going to tell you a little secret: I've lost the spark.
You know the kind of spark I'm talking about?
Where butterflies take flight in your stomach from two hands innocently colliding. Or catching your breath when you first meet someone attractive. Yeah, that spark.
Except I haven't felt that feeling in forever; there is nothing left inside of me.
Normally, this wouldn't be a problem--but I'm a writer on a serious deadline, and my editor is breathing down my neck for a romantic, Nicholas Sparks type love story.
No pressure
, right?
That's how I find myself flying across the country to crash a wedding in the name of research, dress and heels stuffed into my small suitcase.
It should be the easiest book research ever. Drinking some free champagne, basking in the love of two strangers, and tapping into my romantic side. That will be a breeze. I'm a pro. I can handle this.
Until I mistakenly end up in the wrong hotel room, naked as the day I was born, with the sexiest human I have ever met staring me down, wondering what I'm doing taking a shower in his bathroom. I don't think calling it research will get me out of this pickle.
🍒 🍒 🍒 🍒 🍒 🍒

🍒

🍒

🍒

🍒

🍒

🍒

🍒

🍒

🍒

🍒
🍒
🍒
🍒
🍒
🍒
🍒
Go get a glass of champagne & get ready to go on a hilarious , sexy, fun ride filled with love & of course that Happily ever after.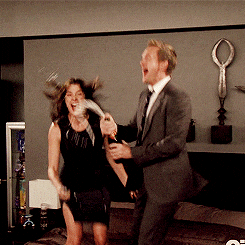 Of course the book is totally appropriate for the Wedding season that is approaching us.
Beck was introduced to us in Three Blind Dates ( A must read book as well) but this is all his book.
Can totally be read as a standalone & soo happy we got his story.
I enjoyed how Beck and Rylee chemistry of both being super funny as well as the angsty tension of their sexual connection towards one another.
I have a new respect for Beck. He was more than I thought he was. Fell for him hard as well as I cried for him hard too.
Rylee, she is a woman like us wanting to be in love and needing that love to inspire herself in her writing.
Go get this book to find out if these two can truly make love work when they live coats apart.
A One click Read!
**ARC kindly provided in exchange for an honest review***

🍒 🍒 🍒 🍒 🍒 🍒

🍒

🍒

🍒

🍒

🍒

🍒

🍒

🍒

🍒

🍒
🍒
🍒
🍒
🍒
🍒
🍒
Author, wife, adoptive mother, and peanut butter lover. Will dance for laughs, won't eat anything spicy because you asked, but will squeeze boobs in replace of a hug. Grew up in Southern California (Temecula, anyone? Anyone?) lived in New York (the armpit of NY, not the city) and now resides in Colorado with my wife, son, two dogs, three cats, and my multiple book boyfriends. Loves love, anything romantic, and will die if I ever meet Tom Hanks. Yay, books!