The next STANDALONE contemporary romance in the MORGAN BROTHERS SERIES from USA Today Bestselling Author Lauren Rowe. The story of firefighter Colby Morgan that proves heroes come in many forms . . .
The first time I laid eyes on Lydia Decker, I couldn't speak. Or breathe. Or string two coherent thoughts together.
And I don't mean any of that figuratively.
I'm not talking about a guy being floored by the sight of a gorgeous woman—although, of course, Lydia is gorgeous beyond words.
No, when I first laid eyes on Lydia Decker—my physical therapist—I was lying flat on my back in the ICU, high as a kite on painkillers, breathing on a ventilator, my bones as broken and splintered as my spirit.
When I first laid eyes on Lydia Decker, she was a ray of light in the dark. Hope for the hopeless. A salve for my singed and battered soul.
She said she'd been assigned to fix me. That she was there to bring me back to life. She said helping me was her calling.
And then she touched me. Physically, emotionally, spiritually. She healed me.
And I fell in love.
But what I didn't know . . . what I couldn't possibly know . . . was that Lydia Decker needed fixing far more than I ever did.
🍒 🍒 🍒 🍒 🍒 🍒

🍒

🍒

🍒

🍒

🍒

🍒

🍒

🍒

🍒

🍒
🍒
🍒
🍒
🍒
🍒
🍒
My heart!
Colby Morgan stole it forever!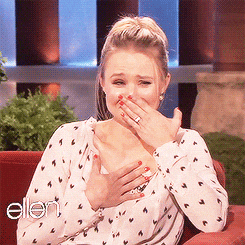 I can't express the into words what this book did to me.
Okay I can, but it will be short because trust me, just go get this book and read it without even reading the blurb.
Once you start, be prepared to go through all the emotional steps of hurt, sorrow, love, lust, angst, and the best love story you will read this year!
Author Lauren Rowe brought it with this book.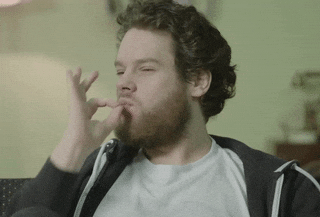 Even as I write this review, I have chills because this book just gives it all.
Colby & Lydia and the Morgan family are simply the best.
This book will have you hugging your family and telling them you love them just because.
Get ready to find your new HERO of a boyfriend in Colby!
A Top 2018 Must Read!
Go One Click it!
**ARC kindly provided in exchange for an honest review***

🍒 🍒 🍒 🍒 🍒 🍒

🍒

🍒

🍒

🍒

🍒

🍒

🍒

🍒

🍒

🍒
🍒
🍒
🍒
🍒
🍒
🍒
Sign up for release alerts -->
US ONLY: Text the word "ROWE" to 474747
UK ONLY: Text the word "LAURENROWE" to 82228