***MISADVENTURES ARE STANDALONE ROMANCES THAT CAN BE READ IN ANY ORDER***
Straitlaced freshman Zooey Cartwright has arrived at UCLA determined to have a heck of a lot more fun in college than she did in high school. What's the first item on Zooey's agenda before classes start in two days? Losing her pesky V card. She's definitely not looking for a boyfriend, so where can Zooey find the right guy to do the deed and move along without a backward glance? At a party thrown by a bunch of football players, of course. Enter Tyler Caldwell. A beast on the field and off, cocky as heck, and often wearing T-shirts with sayings like "God's Gift to Womankind," Tyler is most definitely not boyfriend material. After a make-out session with Tyler leaves Zooey entirely unsatisfied, she is determined never to see him again. But her schedule lands her in not one but two of his classes, and it doesn't take long before Tyler and Zooey have reached an arrangement for Tyler to teach Zooey exactly what she wants to know―and a whole lot more she never bargained for. Can Zooey surrender her body to this bad boy without giving him her heart, too?
🍒 🍒 🍒 🍒 🍒 🍒

🍒

🍒

🍒

🍒

🍒

🍒

🍒

🍒

🍒

🍒
🍒
🍒
🍒
🍒
🍒
🍒
Tyler has "crashed into me"
over 100 times while reading this book. These 2 characters bring the hotness of attending college to life.

My 🍒 combusted with the instant chemistry these two had. If only we can or could meet a guy like Tyler in college who could or would educate in everything Naughty, we would be set!

I enjoyed the journey of Zooey finding her sexual side as well as her soaring in her dreams of theater.

Tyler was such a surprise to who you think he will be.
He is smart, loyal, determined and such a good support team to Zooey.

They are both each other's cheerleaders!
Loved how even with everything going on with learning from each other as well as themselves, they both learn that their future will have sacrifices that they will have to overcome!
Go grab this book and find out if the sacrifices they make were a lesson well learned.
I loved it!
A Must Click & Top 2018 Must Read!
**ARC kindly provided in exchange for an honest review***

🍒 🍒 🍒 🍒 🍒 🍒

🍒

🍒

🍒

🍒

🍒

🍒

🍒

🍒

🍒

🍒
🍒
🍒
🍒
🍒
🍒
🍒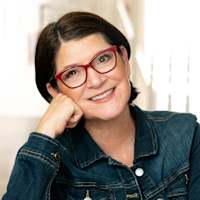 USA Today and internationally bestselling author Lauren Rowe lives in San Diego, California, where, in addition to writing books, she performs with her dance/party band at events all over Southern California, writes songs, takes embarrassing snapshots of her ever-patient Boston terrier, Buster, spends time with her wonderful family, and narrates audiobooks. Much to Lauren's thrill, her books have been translated all over the world in multiple languages and hit multiple domestic and international bestseller lists. With enticing characters, enthralling situations and a general love of romantic fiction, Lauren has created a world of her own, full of wit and sensual desire.