#1
New York Times
Bestselling Author
People think they have Camille Logan nailed: rich kid, daddy's girl, beautiful, and spoiled. But Camille knows that support from her ultra-wealthy and overbearing father comes with a price tag not worth paying for. She wants a life without his strings. Out on her own, she's made a few mistakes, including one that found her clawing her way back after a stint in rehab and plenty of bad press. Now, after fighting so hard to be independent and happy, she finds her life threatened as a result of her father's questionable business dealings. She has no choice but to play ball when he hires an ex-SAS sniper to protect her at all costs.
Jake Sharp resides in his own personal hell. He had been distracted from duty once before and the consequences were devastating, both personally and professionally. He vowed to never let that happen again. Being the bodyguard to socialite model Camille is exactly the kind of low pressure job he needs. But he quickly comes to discover that Camille isn't what he expected. She's warm and emotionally generous, and she slowly succeeds in drawing him out of his tough exterior. Jake's past haunts him. Camille's presence settles him. But he can't have both.
Buy the Book in the US!
Buy the Book in the UK!
Soooo, yep I was able to read this book early and I actually devoured it 2x because it was that good!
Author Jodi Ellen Malpas has brought us another book boyfriend to fight over to love.
His name is Jake!
And when we get introduced to him meeting Camille for the 1st time as part of his assignment to his job, I was done for!
I knew I was going to fall for Jake hard. I loved how well developed this story was written. It captivated me from the beginning till the end.
Jake & Camille aren't suppose to fall for each other but yet they can't help it.
Their chemistry is strong and even though Camille tries to resist it, she just can't. Jake knows he has to be professional because Camille is his client but there is no way he can deny his feelings he develops for her as they spend more and more time together.
Story had great drama, mystery, love, and of course the hot sexiness that Jodi Ellen Malpas is known for.
and Jake can protect me anytime! He is just one hot Alpha man that I would let do anything he wanted to... to protect me of course.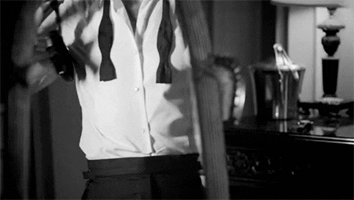 This is a book you just must 1 Click!
Exciting, entertaining and a beautiful love story you will want to read!
**ARC kindly provided by publisher in exchange for an honest review***
🍒 🍒 🍒 🍒 🍒 🍒

🍒

🍒

🍒

🍒

🍒

🍒

🍒

🍒

🍒

🍒

🍒

🍒

🍒

🍒

🍒

🍒
British talent
Jodi Ellen Malpas
sold hundreds of thousands of e-books of her passionately erotic trilogy
This Man
before landing a major US publishing deal and sailing straight to the top of the
New York Times
bestsellers chart in a few short months. Success quickly followed in the UK, with thousands of readers falling head-over-heels for the devastatingly handsome Lord of the Manor Jesse Ward and his feisty counterpart, Ava O'Shea, as all three books became major
Sunday Times
bestsellers. This was followed by further success with her second series
One Night,
which introduced the irresistibly enigmatic M.
Jodi was born and raised in the Midlands town of Northampton, England, where she lives with her two boys and a beagle. She is a self-professed daydreamer, a Converse and, mojito addict, and has a terrible weak spot for Alpha Males.
Forever, an imprint of Grand Central Publishing, publishes romantic fiction ranging from light-hearted and contemporary to dramatic and historical, as well as erotic romance, romantic suspense, and enthralling paranormal. Authors include Jodi Ellen Malpas, S.C. Stephens, Kristen Ashley, Jill Shalvis, Elizabeth Hoyt, Debbie Mason, and Rebecca Zanetti. For more information about Forever, visit
Facebook.com/ForeverRomance
or
www.forever-romance.com
.