His Light in the Dark by L.A. Fiore
Contemporary Romance
Released: February 9, 2016
My first memory was of a slap, hard across the face: the sting on my cheek and the jarring of my bones as I slammed back into my bed. It was my dad who had hit me.
Most of my memories were much of the same and no one ever saw, no one ever fought to help, no one ever cared.
My new neighbor cared, rescued the twelve-year-old I had been from a beating. Always thought I'd suffer the nightmare alone, I was wrong.
Mace Donati saved me that day in all the ways a person could be saved.
And his daughter, Mia, she became the friend I had always wanted, my conscience when my own faltered, the light that led me home when I had lost my way.
The girl who grew into the only woman I would ever love.
But when you realize you're more like your father than the good people who took you in and gave you a home, the only way to return their kindness is to let them go.
I let them go, got so far lost in the shadows I couldn't remember who I was anymore. Mia never gave up on me. She fought for me, kept the light on so I'd find my way back.
And when I did, life threw us a curveball. I had to hurt Mia in order to save her.
But when my past comes back to haunt me and I almost lose her, I'm ready to fight for her...fight to find a way back into her heart while keeping the demons from my past from finishing what they started.
~ Cole Campbell


Soooo... I devoured this book.
Cole just stole my heart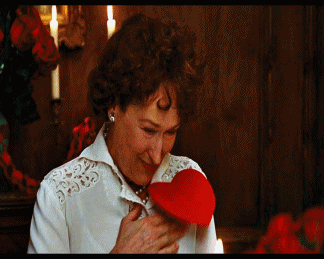 I literally felt his pain, his heartache, his suffering, his love for Mia.
This book was SUPER well written. L.A. Fiore took us into Cole & Mia's world and held us captive.
I loved the friendship and love that Mia & Cole have for one another. It started as children and there were small things here and there that stuck between the 2 of them even as adults.
There was tons of angst and sexual strain between the 2 of them that I was biting my nails in anticipation of what would happen. The POV going back and forth between them and what each other was thinking flowed so well that the story kept me entertained.
And boy there were surprises and OMG moments that I thought this could not be happening right now. And yes a lot of those moments made me cry, angry and confused in a good way.
Family is important to both Cole & Mia and they teach us that not being related by blood doesn't me you can't be treated and feel loved like you are family. Family is not always blood related.
You will have to read this book to find out if Cole finds his light in the dark...
Go 1 click!
This book is on my Top 2016 Reads list!
**ARC kindly provided by publisher in exchange for an honest review***

═══ T H U N D E R C L A P • C A M P A I G N ═══
Please help in Supporting L. A. Fiore Thunderclap Campaign of His Light in the Dark. Releasing onFebruary 9th. Just click support and you are done. Thank you for supporting this author and her upcoming release!
L.A. Fiore is the author of several books including: Beautifully Damaged, Waiting for the One and A Glimpse of the Dream. She's also the social secretary for her two children, a tamer of ill-mannered cats, the companion to one awesome dog and married to her best friend. She likes her wine red, her shrimp chilled and her social gatherings small and intimate.
NEVER MISS A THING! SIGN UP FOR L.A. FIORE'S NEWSLETTER :
HOSTED BY: