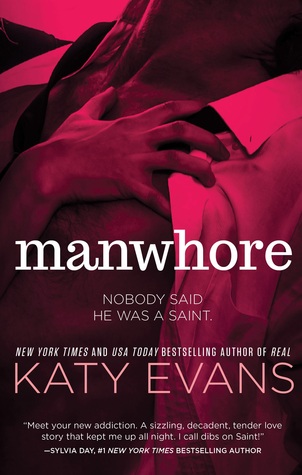 Synopsis:
Is it possible to expose Chicago's hottest player—without getting played?
This is the story I've been waiting for all my life, and its name is Malcolm Kyle Preston Logan Saint. Don't be fooled by that last name though. There's nothing holy about the man except the hell his parties raise. The hottest entrepreneur Chicago has ever known, he's a man's man with too much money to spend and too many women vying for his attention.
Mysterious. Privileged. Legendary. His entire life he's been surrounded by the press as they dig for tidbits to see if his fairytale life is for real or all mirrors and social media lies. Since he hit the scene, his secrets have been his and his alone to keep. And that's where I come in.
Assigned to investigate Saint and reveal his elusive personality, I'm determined to make him the story that will change my career.
But I never imagined he would change my life. Bit by bit, I start to wonder if I'm the one discovering him...or if he's uncovering me.
What happens when the man they call Saint, makes you want to sin?
DIBS, I have DIBS on Saint!!!
Yozzers! Saint is just that, a saint in disguise but the outside package is just pure Sin! Once I started the book, I could not get enough of him. I wanted to know everything there is to know about him. And that is how this book starts, with Rachel doing an expose on Saint for the magazine she works with called Edge. He doesn't know that she is trying to get the DIBS on why he is the single, handsome playboy that everyone wants to be with. Little does she know that while trying to get the dirt on Saint, she finds herself getting to know what it is like to be with a man who can show her just what its like to be wanted. Rachel begins to discover that her and Saint have a lot more in common than she thought.
I really enjoyed Rachel's character. She is a strong, hardworking girl who has no time for relationships and afraid to fall in love. She holds back too much when it comes to expressing her feelings but Saint learns how to read her...and it scares her soo much. She is a challenge to Saint. Saint never gives up on a challenge and she is one challenge that he is worth doing whatever it takes to get her.
No is not in Saint's vocabulary, and No is in hers.
The challenge is on for these two throughout the book on finding out about one another and how they both learn to just let their feelings happen and not hold back. No restrictions. Especially Rachel. She begins to fall for Saint and once she lets her emotions take over, its on!
Their chemistry is off the CHARTS! Yeah I would totally get lost in Saint's gorgeous green eyes like Rachel does too!
They way Katy Evans describes Saint, I just totally lost it. In a good way of course.
Once they start, I felt like it never ended.... and I was totally okay with that!
And the more intense their sexual relationship gets, the more Rachel becomes aware that she doesn't know how to stop herself from denying that she may want more with Saint.
Saint trusts her from the start & Rachel trusts him too but doesn't trust herself with being able to keep this a just sex relationship & expose who Saint really is to the world.
You will have to read this book to find out if she does.
Does Saint find out what Rachel is really up to?
That ending...
I'm needing July 7th like NOW!!!
Go get this book & be ready to be captured by those lovely sinful green eyes!
**ARC kindly provided by the author in exchange for an honest review**
Katy Evans grew up with books and book-boyfriends until she found a real sexy boyfriend to love. They married and are now hard at work on their own happily ever after. Katy loves her family and friends, and she also loves reading, walking, baking, and being consumed by her characters until she reaches "The End." Which is, hopefully, only the beginning…