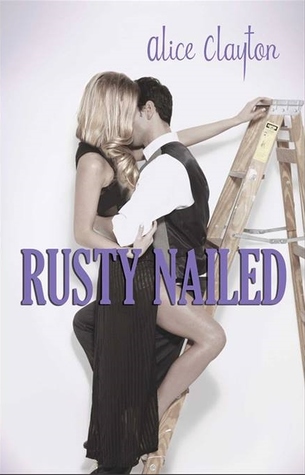 In this sequel to Wallbanger, the second book in the Cocktail series, fan favorites Caroline and Simon negotiate the rollercoaster of their new relationship while house-sitting in San Francisco.

Playing house was never so much fun—or so confusing. With her boss on her honeymoon, Caroline's working crazy long hours to keep the interior design company running—especially since she's also the lead designer for the renovation of a gorgeous old hotel on Sausalito. So with her hotshot photographer boyfriend gallivanting all over the world for his job, she and Simon are heavy-duty into "absence makes the heart grow fonder" mode. Neither has any complaints about the great reunion sex, though! Then Simon decides he's tired of so much travelling, and he's suddenly home more. A lot more. And wanting Caroline home more, too. Though their friends' romantic lives provide plenty of welcome distraction, eventually Caroline and Simon have to sort their relationship out. Neither wants "out of sight, out of mind," but can they create their own happy mid-ground cliché?
We continue where we left off in Wallbanger (Book#1) with Simon and Caroline still going strong after their roller coaster of becoming a couple.
This story continues with their relationship going through more life turning events that make you wonder, is Caroline now the one who can't commit?
Simon is now the one home all the time while Caroline is becoming the workaholic. I liked how the roles reversed with these 2. And of course we can't forget Clive (the kitty cat)! He had me cracking up on how he totally knows how to control Simon & Caroline with what he wants :)
Tons of hot steamy scenes in this book as expected from Mrs. Clayton! You will not be disappointed. I love the sexy talk between Simon & Caroline. Simon knows how to make Caroline come out of her shell.
Kitchen counters are fun!
I now can't look at a tool belt on a guy the same way again & I love it! Simon is just one hot sexy man! It's Hammer time!
I was laughing out loud and totally enjoyed reading about their friends Neil & Sophia. Their interactions had me rolling & going OMG no way!
This book did not disappoint & I am looking forward to the next book in this series!
Make sure to read WALLBANGER before you read this book otherwise you will be lost.
Alice Clayton is a novelist with an unholy love for her KitchenAid mixer. Making her home in St Louis, she enjoys gardening but not weeding, baking but not cleaning up afterwards, and is trying desperately to get her long time boyfriend to make her an honest woman. Hi sweetie!!
After working for years in the cosmetics industry as a makeup artist, esthetician, and national educator for a major cosmetics company, Alice picked up a pen (read laptop) for the first time at 33 to begin a new career, writer. Combining her love of storytelling with a sense of silly, she was shocked and awed to be nominated for a Goodreads Author award in 2010 for her debut novels, The Redhead Series.
Additionally, Alice loves spending time with her besties on Not Your Mother's Podcast, make sure you check them out at notyourmotherspodcast.com or over on iTunes. 3 women rushing towards their forties still acting like teenagers. A saucy little mix of sex, love, relationships, pop cultural, celebrity gossip and All Things Jake Ryan.
Alice enjoys pickles, Bloody Mary's, 8 hours of sleep, and a good pounding.
Contact Alice Clayton here: