Forbidden Mafia Prince is the first book in USA Today Bestselling Authors Brooke Blaine and Ella Frank's M/M mafia romance duet.
Forbidden Mafia Prince by Brooke Blaine & Ella Frank is now live!
"What are you going to do with me?"
"Whatever the hell I want."

In Manhattan, tensions are rising.
In a play for power, the Rossetti family has made a decisive blow, crippling their rivals—an act that has forced the Fiores to make a desperate move to maintain their supremacy.

Many miles away, Luca Davis, a young medical student, has no idea his life is about to change.
No idea that everything he's been told about his life has been a lie.
Enter Domenico Rossetti, the ruthless Mafia prince. Powerful and unforgiving, he's a savage in a suit—and the one who holds the cards when it comes to his new captive.

But when the war escalates and both are forced into seclusion, the two men are faced with a new threat: the rising sexual tension between them.
You don't fall for the one person you're supposed to hate, but it's a temptation neither can resist.
Because falling in love with the enemy isn't only wrong—it's forbidden.
And the cost for defying everyone will be their lives.
Download today or read for FREE with Kindle Unlimited
Amazon: https://amzn.to/3mJCwA5
Amazon Worldwide: mybook.to/ForbiddenMafiaPrince
Add to Goodreads: https://bit.ly/3xFVYUC
🍒 🍒 🍒 🍒 🍒 🍒

🍒

🍒

🍒

🍒

🍒

🍒

🍒

🍒

🍒

🍒
🍒
🍒
🍒
🍒
🍒
🍒
OMG OMG OMG...
I freaking loved this booked by Author Brooke Blaine & Author Ella Frank!
Luca & Dom's story just blew me away.
The mystery and development of how these two opposite men are connected had me chomping at the bit on what the outcome would be.
I read this book in one sitting cause I needed to know where this story was going to take us and it did not disappoint.
It's sexy, angsty, raw, has a good amount of mystery in the mafia ties of these two characters.
Plenty of action in all things Brooke & Ella deliver within their stories.
Luca & Dom chemistry is HOT!!!!
I loved the sub characters and plot twist in Luca & Dom's complication of forbidden love and I can't wait to see where this story goes in Book 2.
I need it now but thank goodness it is not far away!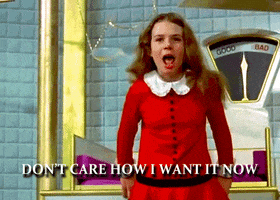 **ARC kindly provided in exchange for an honest review***

🍒 🍒 🍒 🍒 🍒 🍒

🍒

🍒

🍒

🍒

🍒

🍒

🍒

🍒

🍒

🍒
🍒
🍒
🍒
🍒
🍒
🍒
Meet Brooke
Brooke Blaine is a USA Today Bestselling Author best known for writing romantic comedy and M/M romance. Her novels lead with humor and heart, but Brooke never shies away from throwing in something extra naughty that will scandalize her conservative Southern family for life (bless their hearts).
She's a choc-o-holic, lives for eighties bands (which means she thinks guyliner is totally underrated), believes it's always wine o'clock, and lives with the coolest cat on the planet—her Ragdoll/Maine Coon mix, Jackson Agador Spartacus.
Connect with Brooke
Website: http://www.brookeblaine.com/
Amazon: http://amzn.to/1i2g15S
Facebook: www.facebook.com/BrookeBlaine.Writer
Facebook Group: https://www.facebook.com/groups/TheBrellas
Instagram: www.instagram.com/brookeblaine1
TikTok: https://www.tiktok.com/@brookeblaine
Bookbub: https://www.bookbub.com/authors/brooke-blaine
Pinterest: https://www.pinterest.com/brookeblaine11
Verve: https://ververomance.com/app/brookeblaine
Meet Ella
Ella Frank is the USA Today Bestselling Author of the Temptation series, including Try, Take, and Trust and is the co-author of the fan-favorite Preslocke series. Her Prime Time series has been praised as "highly entertaining!" and "sexy as hell!"
A life-long fan of the romance genre, Ella writes contemporary and erotic fiction.
Some of her favorite authors include Tiffany Reisz, Kresley Cole, Riley Hart, J.R. Ward, Erika Wilde, Gena Showalter, and Carly Philips.
Connect with Ella
Website: www.ellafrank.com
Amazon: https://amzn.to/3GXTNig
Facebook: https://www.facebook.com/ella.frank.31/
Facebook Group: https://www.facebook.com/groups/TheBrellas
Instagram: https://www.instagram.com/ellafrank1/
Bookbub: https://www.bookbub.com/authors/ella-frank
Pinterest: https://www.pinterest.com/ellafrank
Newsletter signup: https://ellafrank.com/newsletter/