From USA Today and #1 Amazon bestselling author L.J. Shen comes a new, contemporary romance with heart-wrenching twists and laugh-out-loud moments.
In The Unlikely Event is available now!
Sometimes you meet people who are out of this world, so you make them a part of yours.
A one-night stand born from vengeance in a foreign land.
An explosive chemistry neither of us could deny.
We signed a contract on the back of a Boar's Head Pub napkin that said if we ever met again, we would drop everything and be together.
Eight years and thousands of miles later, he's here.
In New York.
And he's America's music obsession.
The intangible Irish poet who brings record executives to their knees.
The blizzard in my perfect, unshaken snow globe.
Last time we spoke, he was a beggar with no intention of becoming a king.
But a king he became, and now I'm his servant.
I'm not the same broken princess Malachy Doherty put back together with his callused hands.
I have a career I love.
A boyfriend I adore.
An apartment, a roommate, a life.
I changed. He changed, too.
But Mal kept the napkin.
Question is, will I keep my word?
Download your copy today or read FREE in Kindle Unlimited!
In The Unlikely Event is now available in audio!
Narrated by: Shane East, Muffy Newton and Savannah Peachwood
🍒 🍒 🍒 🍒 🍒 🍒
🍒
🍒
🍒
🍒
🍒
🍒
🍒
🍒
🍒
🍒
🍒
🍒
🍒
🍒
🍒
🍒
I'm still in a delicious book hangover from this story.
Author L.J. Shen is brilliant at giving readers those intimate, deliriously outrageous love stories that we fall for super hard and never want to let go! Well done & Thank you!
I was swooning, gasping, loving, feeling flushed from all the steamy times, hating on tons of people, wanting to slap sense and then some into the main characters of Malachy & Rory but at last; this book delivered a story that I will never forget.
Cows, Napkins & Chocolate Bars will never look the same to me again.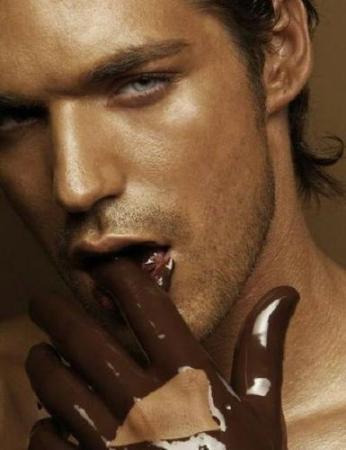 Believe me this book will suck you in and make you question whether there can be a Happily ever after.
I loved everything about this book.
Just go #oneclick it and be ready to believe if promises can be broken but fixed with the ones you love.
**ARC kindly provided in exchange for an honest review***

🍒 🍒 🍒 🍒 🍒 🍒

🍒

🍒

🍒

🍒

🍒

🍒

🍒

🍒

🍒

🍒
🍒
🍒
🍒
🍒
🍒
🍒
L.J. Shen is a USA Today, Washington Post and Amazon #1 best-selling author of contemporary, New Adult and YA romance. Her books have been sold to nineteen different countries.
She lives in California with her husband, son, cat and eccentric fashion choices, and enjoys good wine, bad reality TV shows and catching sun rays with her lazy cat.
Stay up to date with L.J. Shen by signing up for her mailing list: