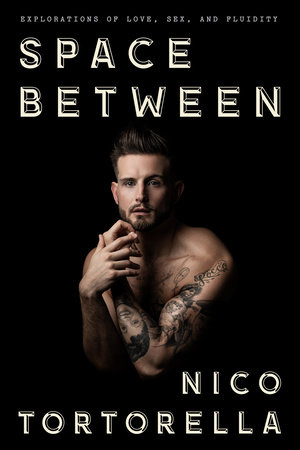 Space Between EXPLORATIONS OF LOVE, SEX, AND FLUIDITY
By
NICO TORTORELLA

ABOUT SPACE BETWEEN


Younger star and LGTBQIA+ advocate Nico Tortorella investigates love, sex, gender, addiction, family, fame, and fluidity through their personal story and the lens of their nonbinary identity
🍒 🍒 🍒 🍒 🍒 🍒

🍒

🍒

🍒

🍒

🍒

🍒

🍒

🍒

🍒

🍒
🍒
🍒
🍒
🍒
🍒
🍒
As soon as I started with the introduction to this book, I was hooked.
I love the raw and honesty of the words that Author Nico Tortorella pours out in this book.
His words pull you into his world that he has lived.
While reading, I felt the emotions that Nico expressed, wanting others to understand his journey he has so far lived in his life with society.
It was heartbreaking to read his journey that he has had in the past with addictions and his past relationships but it made us the reader understand who he is.
Great read to know why Nico Tortorella is a person you want to know.
**ARC kindly provided in exchange for an honest review***

🍒 🍒 🍒 🍒 🍒 🍒

🍒

🍒

🍒

🍒

🍒

🍒

🍒

🍒

🍒

🍒
🍒
🍒
🍒
🍒
🍒
🍒