🍒 🍒 🍒 🍒 🍒 🍒

🍒

🍒

🍒

🍒

🍒

🍒

🍒

🍒

🍒

🍒
🍒
🍒
🍒
🍒
🍒
🍒
Totally enjoyed this book!
I was smiling, giggling and swooning over this story.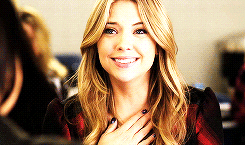 It's funny, it's sexy, it's full of OMG & WTF moments that leave you questioning would you?
And the chemistry Jayden has with the lady, off the charts HOT!!
Loved all the references & similarities of being an author and what crazy things are witnessed when meeting their fans. It made the book more authentic to us book lovers as well as writers.
You will have to read this book to find out what happens to Jayden after he meets Carrie & if Mr. Write can get his writing mojo back & find his real true love!
**ARC kindly provided in exchange for an honest review***

🍒 🍒 🍒 🍒 🍒 🍒

🍒

🍒

🍒

🍒

🍒

🍒

🍒

🍒

🍒

🍒
🍒
🍒
🍒
🍒
🍒
🍒
Monica James spent her youth devouring the works of Anne Rice, William Shakespeare, and Emily Dickinson.
When she is not writing, Monica is busy running her own business, but she always finds a balance between the two. She enjoys writing honest, heartfelt, and turbulent stories, hoping to leave an imprint on her readers. She draws her inspiration from life.
She is a bestselling author in the U.S.A., Australia, Canada, France, Germany, Israel, and the U.K.
Monica James resides in Melbourne, Australia, with her wonderful family, and menagerie of animals. She is slightly obsessed with cats, chucks, and lip gloss, and secretly wishes she was a ninja on the weekends.