Book 2: Silhouette Studios Series - can most definitely be read as standalone
Genre: Movie Star Romance/BDSM
** LIVE NOW **
Available Free in KU and on sale for release
Love shouldn't hurt... at least, that's what everyone tells me. But when I'm with Ash? Not only does it hurt... but I beg for more.
Ash Livingston is Hollywood's bad boy A-list director. I'm Hollywood's hardest working unknown costume designer just starting out in the industry. A nobody... but a nobody with a big secret.
Never in a million years did I think he'd be my boss. Never in a million years did I think I'd learn about the man beneath the persona. Never in a million years did I think I'd fall in love with him.
I might be unknown... but when I'm with Ash, I feel seen. I feel heard. I'm somebody. Even if it is all just role play.
Excerpt of their meet cute:
I turned to leave, nearly plowing into a girl walking up behind me. Stacks of male blazers were draped across her arms so that just a cute button nose and black rectangular glasses framing large, brown eyes peeked out from behind.
"Oh! I'm so sorry." She tried to step out of my way, but in doing so, one of her ballet flats flipped off her foot causing her to fall backwards. I caught her just in time around her petite waist, her cotton T-shirt inching its way up to her rib cage. My hand was flat against the soft skin of her abs.
"Lucy!" Kelly hissed. "You are holding thousands of dollars worth of garments. If you ruin those, it would take you months to reimburse the loss."
"It was my fault Kelly," I said. "I wasn't looking where I was going." I stole another glance at the girl—
at Lucy
—and was awarded with a shy smile in return. That little quirk of her plump, peony-colored lips, and she shifted the blazers to one arm, adjusting her glasses in a way that was so fucking cute and unassuming. It only took a moment for recognition to snake across her features.
"Mr. Livingston," she gasped, that smile quivering at the corners. "
I
'm so sorry—" Her voice was now hoarse, and those sweet lips parted as a sharp inhale caught in her throat.
Energy swirled between us; something calm and potent. That moment, looking into Lucy's eyes was a breath of stillness on an otherwise chaotic, crazy set. I wanted to breathe her in, absorb that calm energy she exuded; swallow her shy, quiet demeanor and bathe in it all day long.
She's cute. It was my late wife, Brie's voice again. Brie would have liked her. That warm feeling surged down to my heart, needling me in a way I both loved and hated.
Her brows tugged together as I felt my breath catch in my throat. It only lasted a second—our connection. But it was consuming. I cleared my throat, stepping back from Lucy. She didn't look like she belonged in this business based on what little I'd seen of her shy personality. Her chin dipped lower, and she cast her eyes to the ground.
I studied her subtle movement. To most people, it would be nothing. But to me? I saw her raw, untapped need—the quick-
to
-please nature; her innate receptiveness to the hierarchy of Dominant-submissive relationships. Like she could sense I was in charge and not only acknowledged it, but accepted it with that small dip of her head.
My cock twitched against the zipper of my flat front dress pants.
That in itself was nothing new. But the tug at my gut; the tightness, and the moment of tenderness I felt for a brief second. That
was
new. And terrifying.
Fuck me
. I had to get out of there—
and fast.
"It was my fault, Lucy."
Behind me, Kelly scoffed. "You remember her name, I see."
I swallowed a sigh. "
I
'll see you both on set."
Lucy peeked up over the top rim of her glasses. Those eyes—endless, dark orbs that were wide and wet—latched onto mine, and her pink tongue swiped across her full top lip.
I have to have her. The thought came before I had the good sense to stop it. Dammit. I didn't discern between women. I loved them all—all shapes, sizes, hair color. But at LnS? I didn't find many women like Lucy. Even with my seasoned subs, they had their ways of seeking me out. Subtle usually… not like Kelly or most other aggressive women I met at the average bar. But there was something different about Lucy. I tore my eyes away from her and walked briskly out of the room. As I turned the corner down the hallway, I heaved a deep breath, falling back against the wall. The cool, painted walls were chilly against the backs of my sweaty shoulders, and I brushed my fingers over the metal band, closing my eyes and trying to picture Brie's face.
But for the first time in five years, Brie's eyes weren't what I saw in my mind.
🍒 🍒 🍒 🍒 🍒 🍒

🍒

🍒

🍒

🍒

🍒

🍒

🍒

🍒

🍒

🍒
🍒
🍒
🍒
🍒
🍒
🍒
Sign me to Role Play for Ash Livingston anytime!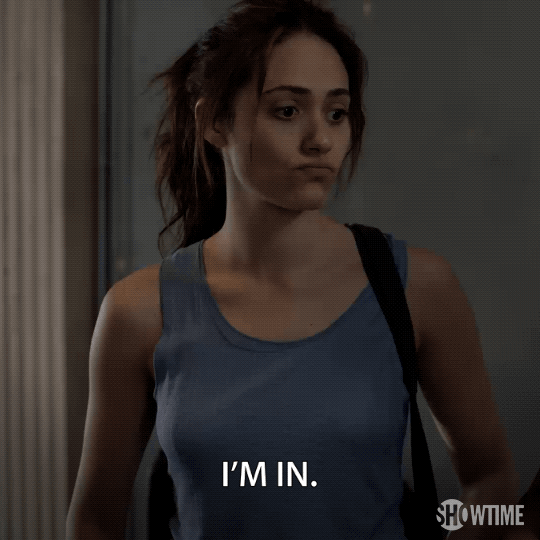 OMG I needed a cold shower & a stiff drink after reading this book.
It is sexy, hot, steamy, angsty & such an emotional story that I fell for hard.
I enjoyed the dynamics and insight on the world of BDSM from Ash Livingston's point of view.
Lucy is a girl after my own heart with her spunky, bratty ways.
I liked how she teaches herself as well as Ash who she wants to be.
This book was heartfelt as well.
Go get this book and fall in love with Ash's & Lucy's story.
Go One Click it!
**ARC kindly provided in exchange for an honest review***

🍒 🍒 🍒 🍒 🍒 🍒

🍒

🍒

🍒

🍒

🍒

🍒

🍒

🍒

🍒

🍒
🍒
🍒
🍒
🍒
🍒
🍒
Meet the Author
I love coffee.
As an author and a story-teller, it is the lifeblood to which my ideas take flight. And I believe in giving credit where credit is due. Occasionally someone (ie – my husband) will try to secretly switch out my beloved regular coffee for decaf. I always know the difference. ALWAYS (I'm looking at you, SEAN).
I am incapable of achieving the perfect ponytail. I'm dyslexic. I can never wear white without spilling on myself. And I've never read Pride and Prejudice (gasp!).
When I was younger and stole my mother's Harlequins to read beneath the covers with a flashlight (seriously, did we ALL do this? I think we did.), I wanted to read about the tough as nails heroine. The perfectly imperfect girl with quirks and attitude and sass. And the anti-heroes who were anything but "Prince Charming." Forget the knight on a white horse… give me the bad boy on a motorcycle.
So, now, I write those romance novels I craved to see on the shelves all those years ago—the sassy heroines. The badass heroes. I spend my days in the throes of my imagination, and am loving every minute of it. I can travel anywhere and become anyone I want to be. One day, I'm a mechanic in Boston and the next, I'm a vampire stripping in Las Vegas.
Since penning my first novel back in 2012, I'm now an international author with 15 published books, in a wide range of contemporary romance genres–(Paranormal, New Adult, Small town, Erotic Suspense… you name it!).
After living for a decade in Brooklyn, NY, I took the plunge and moved to beautiful (although kinda chilly) Portland, Maine. I now live full time in 'Vacationland' with a kind of mean cat, a mellow chihuahua, and a very NOT mellow lab-pittie mix. Oh, yeah… there's a husband who draws comics somewhere in that mix, too. 😉 I can usually be found in a coffee shop with my nose in my laptop wearing fabulous (albeit sometimes impractical) shoes.
I love connecting with readers and fellow sassy storytellers, so feel free to drop me an email at
katana.collins@gmail.com
or connect with me on
Facebook,
Instagram
, and
Twitter
(@katanacollins). You can find a list of my available books over on my
Bookshelf
or if you've already read a book, it would make my day if you wrote a review!