Haley Brandt isn't the one-night-stand type, but too much tequila and a man with two sinfully black eyes left her breathless and willing to break her own rules. Her only solace was the fact that she'd never see him again.
Until the next morning when she finds out he's her ride out of town and back to the ranch where she grew up.
Nixon Holt works with Haley's father, so Haley makes her position clear—she doesn't get involved with ranch employees. Ever. At nineteen, she'd learned her lesson the hard way, and it became her one unbreakable rule.
But Nixon makes his position clear, too: He's going to wear down Haley's defenses and he won't stop until she breaks all her rules for him. He's well on his way when Haley finds out the one thing that could make her hate him. Nixon is left with two choices: walk away or break all his rules for her.
🍒 🍒 🍒 🍒 🍒 🍒

🍒

🍒

🍒

🍒

🍒

🍒

🍒

🍒

🍒

🍒

🍒

🍒

🍒

🍒

🍒

🍒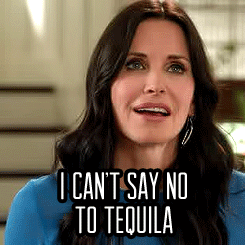 Saddle up & be ready to get that Tequila High with Author M. Leighton's newest release!
Yes, you will have a craving for Nixon in ways you never thought possible.
This book will knock you off your feet.
It is filled with angst
, mystery, romance, family drama & will have give you a delicious book feels.
I loved the connection Haley has with her sisters. It felt like you were right at home with them all.
Go get this book and find out if Haley's high on meeting Nixon is worth all the Tequila in the world & then some!
Go Click this Must Read Top 2018 Read!
**ARC kindly provided in exchange for an honest review***

🍒 🍒 🍒 🍒 🍒 🍒

🍒

🍒

🍒

🍒

🍒

🍒

🍒

🍒

🍒

🍒
🍒
🍒
🍒
🍒
🍒
🍒
New York Times, USA Today and Wall Street Journal Bestselling Author, M. Leighton lives in the deep South with her super-hero husband and super-smart maltipoo. She has a fondness for coffee and chocolate, loves the color red, laughs at almost anything, and often stares out her window, daydreaming of far-away places. You can find out more about her by visiting her website at www.mleightonbooks.com
Sign up for my newsletter to receive quarterly information on new releases, exclusive sales, and giveaways.
If you're a blogger, sign up to participate
here
Look me up out there! I'd love to hear from you!