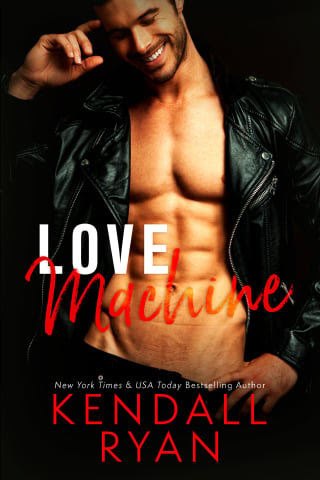 She says she needs some help ... in the bedroom.
Come again? No, really come again.
Sweet, nerdy, lovable Keaton.
She's my best friend and has been for years. Sure she likes numbers and math, and thinks doing other people's taxes is fun. And I like ... none of that stuff. She's obsessed with her cat and reads novels I'll never understand, and yet we just click. There's no one I'd rather share breakfast burritos with or binge watch hours Netflix. She's my person. And so when she takes off her glasses and asks me to help her improve her skills in the bedroom, I barely have to think about it.
Of course I'll help her. There's no one better for the job.
I've been there for her through everything, why should this be any different?
But what happens when she's ready to take her new-found confidence and move on?
🍒 🍒 🍒 🍒 🍒 🍒

🍒

🍒

🍒

🍒

🍒

🍒

🍒

🍒

🍒

🍒
🍒
🍒
🍒
🍒
🍒
🍒
Go One Click this book and get ready for a fun and sweet story of friends to lovers.
Keaton & Slate will have you laughing and swooning all around as you read.
Knowing why Keaton wants Slate to help her with being more experienced in the bedroom, I loved how we got to see the whole package of their friendship and seeing where this scenario would take them.
Slate & Keaton having a long friendship that never crossed the line sexually till now had me giddy. I mean how did Keaton not fall hard for Slate for all this time?
Loved the interactions, the connections and the romance that Author Kendall Ryan brought to us with these two characters.
Get your Swoon on with this fantastic read & find out if a long time friendship can turn into one Hard Loving Machine of a relationship.
**ARC kindly provided in exchange for an honest review***

🍒 🍒 🍒 🍒 🍒 🍒

🍒

🍒

🍒

🍒

🍒

🍒

🍒

🍒

🍒

🍒
🍒
🍒
🍒
🍒
🍒
🍒
A New York Times, Wall Street Journal, and USA Today bestselling author of more than two dozen titles, Kendall Ryan has sold over 1.5 million books and her books have been translated into several languages in countries around the world. She's a traditionally published author with Simon & Schuster and Harper Collins UK, as well as an independently published author. Since she first began self-publishing in 2012, she's appeared at #1 on Barnes & Noble and iBooks charts around the world. Her books have also appeared on the New York Times and USA Today bestseller lists more than three dozen times. Ryan has been featured in such publications as USA Today, Newsweek, and InTouch Magazine.