Hotel clerk Abby Medford has always enjoyed the quiet solitude of the night shift. The long, boring hours allow her time to study her law books. But when bad-boy-rocker Lucas Ford checks into the penthouse suite one night and demands Abby personally deliver his room service request, her formerly quiet nights are quickly filled with Lucas's erotic games.
But as Abby soon learns, if she thinks she can indulge her innermost desires with Lucas without giving him her heart, she's dead wrong.
Misadventures is a romantic series of spicy standalone novels, each written or co-written by some of the best names in romance. The stories are scandalous, refreshing, and, of course, incredibly sexy. They're the perfect bedside read, a 'quick blush' for the reader who loves a page-turning romance.
🍒 🍒 🍒 🍒 🍒 🍒

🍒

🍒

🍒

🍒

🍒

🍒

🍒

🍒

🍒

🍒
🍒
🍒
🍒
🍒
🍒
🍒
Get ready to take the ride of your life up to the Penthouse!
Yes I need a Lucas Ford in my life!
My cherries were oblivated to mush when reading this book.
Soo much hot, dirty sexy times with fun twist and turns of Lucas Ford & Abby Medford story. Their chemistry was instantly off the charts hot & I loved that even though they both are from different worlds, they start to discover that maybe they are not so different after all.
Abby is a naughty naughty girl.
She had me surprised with each chapter I read of how much she is sooo not who I thought she was.
Oh, and get ready to fantasize about your favorite musician being Lucas Ford coming to life.
Love guitar playing Lucas Ford style!
Yes panties will combust & you will want to rock out as well as want to find out which hotel in real life you can have your own NightShift fun.
A Must One Click!
**ARC kindly provided in exchange for an honest review***

🍒 🍒 🍒 🍒 🍒 🍒

🍒

🍒

🍒

🍒

🍒

🍒

🍒

🍒

🍒

🍒
🍒
🍒
🍒
🍒
🍒
🍒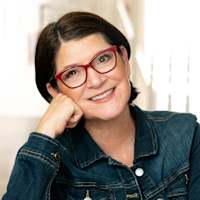 USA Today and internationally bestselling author Lauren Rowe lives in San Diego, California, where, in addition to writing books, she performs with her dance/party band at events all over Southern California, writes songs, takes embarrassing snapshots of her ever-patient Boston terrier, Buster, spends time with her wonderful family, and narrates audiobooks. Much to Lauren's thrill, her books have been translated all over the world in multiple languages and hit multiple domestic and international bestseller lists. With enticing characters, enthralling situations and a general love of romantic fiction, Lauren has created a world of her own, full of wit and sensual desire.