From New York Times Bestseller Kendall Ryan comes a sexy new stand-alone novel in her Roommates series. The smoking-hot one-night stand I was never supposed to see again? Yeah, well, I might be pregnant, and he's my OB-GYN. Get ready to fall head over heels madly in love with the hottest OBGYN doctor you have ever met! This full-length standalone contains the most hilariously awkward lady-doctor visit, lots of playful banter and some good ol' fashioned baby-makin'!

🍒 🍒 🍒 🍒 🍒 🍒
🍒
🍒
🍒
🍒
🍒
🍒
🍒
🍒
🍒
🍒
🍒
🍒
🍒
🍒
🍒
🍒
Just gonna state the obvious...
My cherries exploded from 1st page to the last reading this story!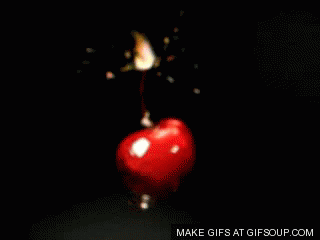 Calling Dr. Mason Bentley to my heart...
Dr. Mason Bentley is one guy that I would totally let examine me any which way he wanted to.
Bren Matthews won my heart with her beautiful, intelligent soul who says she doesn't want or is looking for a relationship. She is afraid to fall in love or let anyone love her.
When these two connect in a one wild nightstand that seriously had the pages on fire, Mason realizes that he feels he found his soulmate in the bedroom and wants to explore outside the bedroom as well.
Not going to lie, I wanted Bren to stop being afraid of Mason's advances of letting her know that he was totally in love with her.
The love, humor, sexiness, and well rounded story of founding out in the funniest circumstances whether or not one moment can tell you instantly have found your soulmate!
Love this series!
Go One click!
**ARC kindly provided in exchange for an honest review***
A New York Times, Wall Street Journal, and USA Today bestselling author of more than two dozen titles, Kendall Ryan has sold over 2 million books and her books have been translated into several languages in countries around the world. Her books have also appeared on the New York Times and USA Today bestseller lists more than three dozen times. Ryan has been featured in such publications as USA Today, Newsweek, and InTouch Magazine. She lives in Texas with her husband and two sons.
Visit her at:
www.kendallryanbooks.com
for the latest book news, and fun extras