⚓⚓⚓
⚓⚓⚓
I didn't set out to be a pirate.
Life for me was about surviving the ugliness that people knew existed but didn't talk about.
I knew I couldn't keep her, but for just a little while I had found heaven.
Eight years later

, I can't get her out of my head.
It is a mistake sailing to her island.
It is a mistake reaching out to her.
She doesn't recognize me.
Closure, it is all I'm after.
Then my past comes back to haunt me.
She's thrust into my ruthless world.
A romantic who has a journal that leads to a shipwreck and a lost treasure.
She wants to find the ending to a love story that is over two hundred years in the making.

I want to help her find it.
I didn't set out to be a pirate.
I didn't set out to fall in love with an angel.
⚓⚓⚓
⚓⚓⚓
🍒 🍒 🍒 🍒 🍒 🍒
🍒
🍒
🍒
🍒
🍒
🍒
🍒
🍒
🍒
🍒
🍒
🍒
🍒
🍒
🍒
🍒

The one treasure Noah wants is one he thinks he doesn't deserve... Willow.

Take this sexy, adventurous ride filled with mystery and romance to find the one treasure they both want more than any jewel or bar of gold...Eternal Love!
This story totally captured me and sailed me away to an amazing journey of love that was sweet, hot, angsty, raw, and beautifully told.
I enjoyed the twist and mystery of the modern day pirate.
I would not mind meeting one like Noah in person
Noah, he totally had me at love at first bumping into and then some.
I fell for Willow and her HUGE romantic heart. I could relate to her with wanting her Happily Ever After.
All the other characters in this book were memorable and had me wondering if Author LA Fiore will deliver us more of them in their own books.
Go Pick up this book and find out if true love can be found if you are ruthless and persistent in getting what you want.

A Top 2017 Must Read book you need to 1 Click!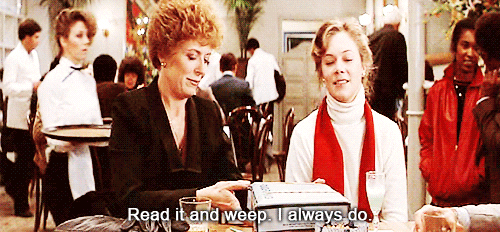 **ARC kindly provided in exchange for an honest review***
🍒 🍒 🍒 🍒 🍒 🍒

🍒

🍒

🍒

🍒

🍒

🍒

🍒

🍒

🍒

🍒

🍒

🍒

🍒

🍒

🍒

🍒
⚓⚓⚓
⚓⚓⚓
L.A. Fiore is the author of several books including Beautifully Damaged, Collecting the Pieces and His Light in the Dark. Her favorite movie is Star Wars, a love her son shares. They hope to build their own Millennium Falcon one day. She would like to meet the Winchester Boys to thank them for enlightening her on the versatility of salt as not just a food enhancer, but as protection from supernatural threats. And she thinks it would be interesting to be a zombie, to get an idea of what life is like as a brain-addicted fiend so she can be their voice to tell their side of the story. She lives in Pennsylvania with her husband and kids, their two spoiled cats and their awesome dog.
⚓⚓⚓
⚓⚓⚓