We get some more of Max & Sara & their baby Annabel!
BEAUTIFUL BELOVED
The seventh work in the
New York Times
and #1 internationally bestselling series that started with the
Beautiful Bastard, Beautiful Stranger,
and
Beautiful Player
novels. Featuring all the Beautiful characters…plus one tiny new addition to the group.
In
Beautiful Stranger
, finance whiz Sara Dillon met the irresistibly sexy Brit, Max Stella, at a New York City club. Through the series we've watched them learn to balance commitment with their
less than
private brand of playfulness. In
Beautiful Beloved
, Max and Sara take it to the next step. But the question is: Will they be able to find a balance between the wild sexcapades they aren't ready to retire, and the demands of parenthood that come along with their new Beautiful bundle of joy? Parenthood: it's not for the weak of heart.
Loved this book! Yes I love Christina Lauren but seriously they know how to write!
This book was a fun quick read that had me fall even harder for my sexy Brit Max Stella!
Jeesh, from the 1st pages, Max's sexiness just oozes off the pages and makes you go nuts!
Max & Sara are going through being 1st time parents and Max does not know how if they can go back to their old relationship sexually.
Max's feelings pour out into the pages & just had me swooning & blushing like a schoolgirl!
We even get a little bit of Will in here being his cocky funny self.
I loved it!
Read this book for a fun & sexy read of 2 people finding their nitch back into their Kinky sex life after a baby.
I can't wait for the next book in this series which is all about Nialla Stella, Max's hot brother!
Yes, another hot Brit Book Boyfriend to fall in love with.
Beautiful Secret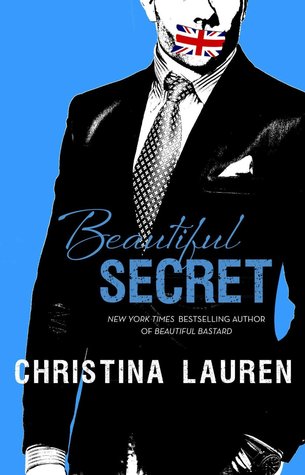 Lauren Billings

(but everyone calls her Lo) has a Ph.D. in neuroscience and before she made writing her full-time job, would spend her days doing nerdy research-type things wearing a lab coat and goggles. She is silly Mommy to two littles, wife to one mountain biking homebrewing scientist, bestie to a shoe-stealer, and an unabashed lover of YA and romance.
Christina Hobbs

(but you'll always hear Lo call her PQ) used to spend her days in a junior high counseling office surrounded by teenagers. Married to the cutest boy in school, she has a thirteen year old daughter, is an unapologetic lover of boy bands and glitter, and also likes to steal Lo's shoes.
You can follow their shenanigans at:
For official information about their books, events, interviews, movie news and more, follow @beautifulbastrd.