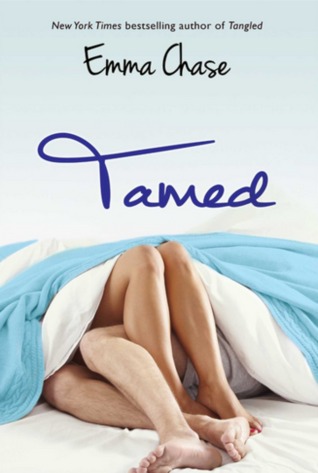 What an amazing book!
I loved how Emma Chase gives us the story about Matthew & Dee. IF you have read Tangled & Twisted, you will understand who these characters are. If you haven't read those books yet, what the heck are you waiting for?? Go get them and read them ASAP!
This is a story told in the male POV of Matthew Fisher, a hot, sexy and cocky guy who totally had me cracking up with his sarcastic humor. HE is BFF with Drew from Tangled.
Delores (Dee) Warren is a rocket scientist who is a spunky, fun loving, does what she wants kind of girl who totally gets Matthew's attention at 1st sight.
I liked how we get to know how Matthew and Dee fall in love with each other.
As always, Emma Chase has you laughing from page1 till the last page. I enjoyed this read sooo much.
It was hot, hot & more hot!
Yep totally had my knickers in a bunch reading Matthew & Dee's hot relationship. Yozzers. So many hot scenes, I can't choose just one. Ok, maybe I can, I will say the Darkroom was a nice surprise & Matthew felt that way too!
Matthew totally shocked me with his actions on handling Dee and her problems with trusting him. I totally fell for Matthew hard. Dee & him both have issues with falling in love & they begin to learn how to deal with the feelings they can't hold back towards one another.
We know how Matthew & Dee end up from the previous books but I truly enjoyed reading how it all came together and in Matthew's POV.
This was a entertaining, fun & hot story.
I can't wait to read the next book in this series.
5 Cherries Popped
By day, Emma Chase is a devoted wife and mother of two who resides in a small, rural town in New Jersey. By night she is a keyboard crusader, toiling away the hours to bring her colorful characters and their endless antics to life. She has a long standing love/hate relationship with caffeine.
Emma is an avid reader. Before her children were born she was known to consume whole books in a single day. Writing has also always been a passion and with the 2013 release of her debut romantic comedy, Tangled, the ability to now call herself an author is nothing less than a dream come true.
Contact Emma Chase: